Thomas Paine, the political activist, philosopher, author, political theorist and revolutionary is one figure who appears in all three archives of the Alternatives to Religion Project – National Secular Society, British Humanist Association and Conway Hall Ethical Society.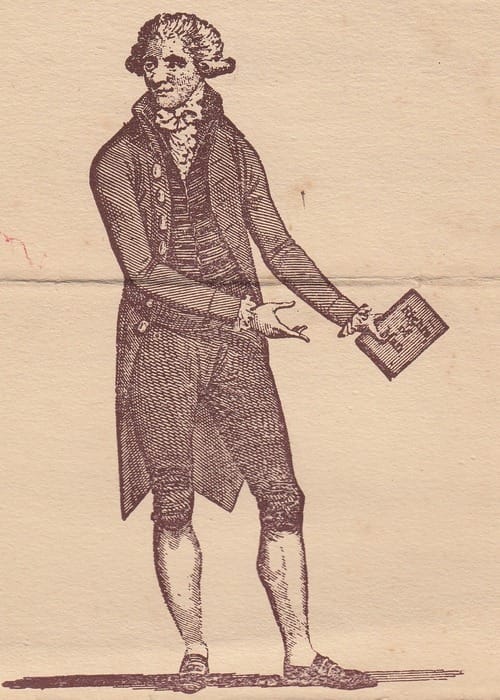 Those who abuse liberty when they possess it would abuse power could they obtain it.
Committed to rationalism, in his book 'Age of Reason' Paine called for "free rational inquiry" into all subjects, especially religion. He was fiercely committed to liberalism and democracy, vocally supporting the American and French Revolutions. His works and actions have led many Humanist and Secularist to see Paine as the English Voltaire.
This leaflet from the National Secular Society archives includes some quotes from Thomas Paine.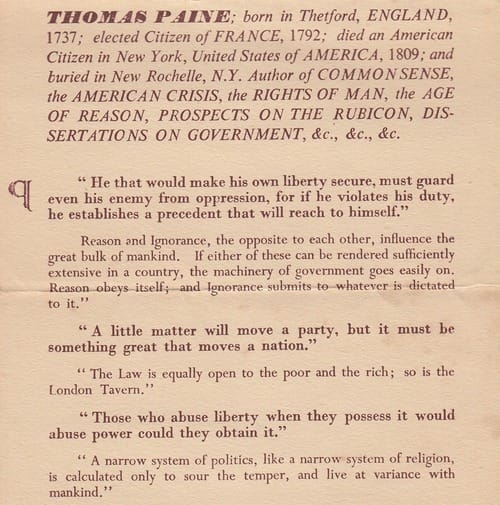 Image © National Secular Society

Humanist Library and Archives reference: NSS/7/27
---